Corcoran Ranch Apple Orchard
Granny Smith Apples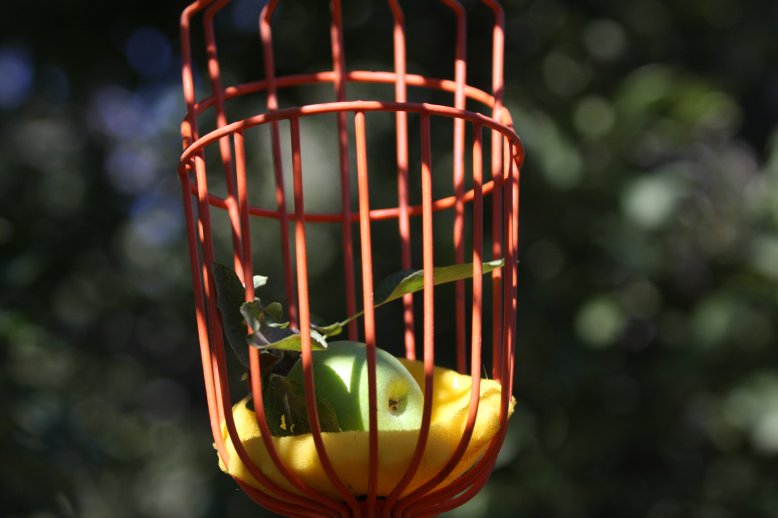 In 2009, one of our customers, Chris Matthew, a professional photographer and owner of Premier Sports San Diego, took this picture while his family enjoyed time in the orchard. An email arrived late that Sunday night with two pictures attached. It was our first season after the Witch Creek Fire of 2007, and our family was touched by his ability to capture what we thought was the perfect picture of one of our Granny Smith apples. We still consider ourselves very lucky to have had 100 trees survive the heat of that fire! We had this picture enlarged and framed, and it now hangs in our new house!
August 28, 2023
It's with sadness and some relief that we're permanently closing our apple orchard.
The trees, along with our bodies, have aged to where it's in the best interests for both to rest.
We'll always remember the joy it brought families who took more than just apples from their visits.
Thanks for the memories.
Mike and Kathy Corcoran
------------------------------------------------
Kathy Corcoran
760-500-1214
kathycorcoran@corcoranranch.com